Course Venues


Euneos choice of venues is based on two essentials: delivering professionalism and assuring personal well-being in order to warrant enjoyable course experience.


Funchal/Madeira, Portugal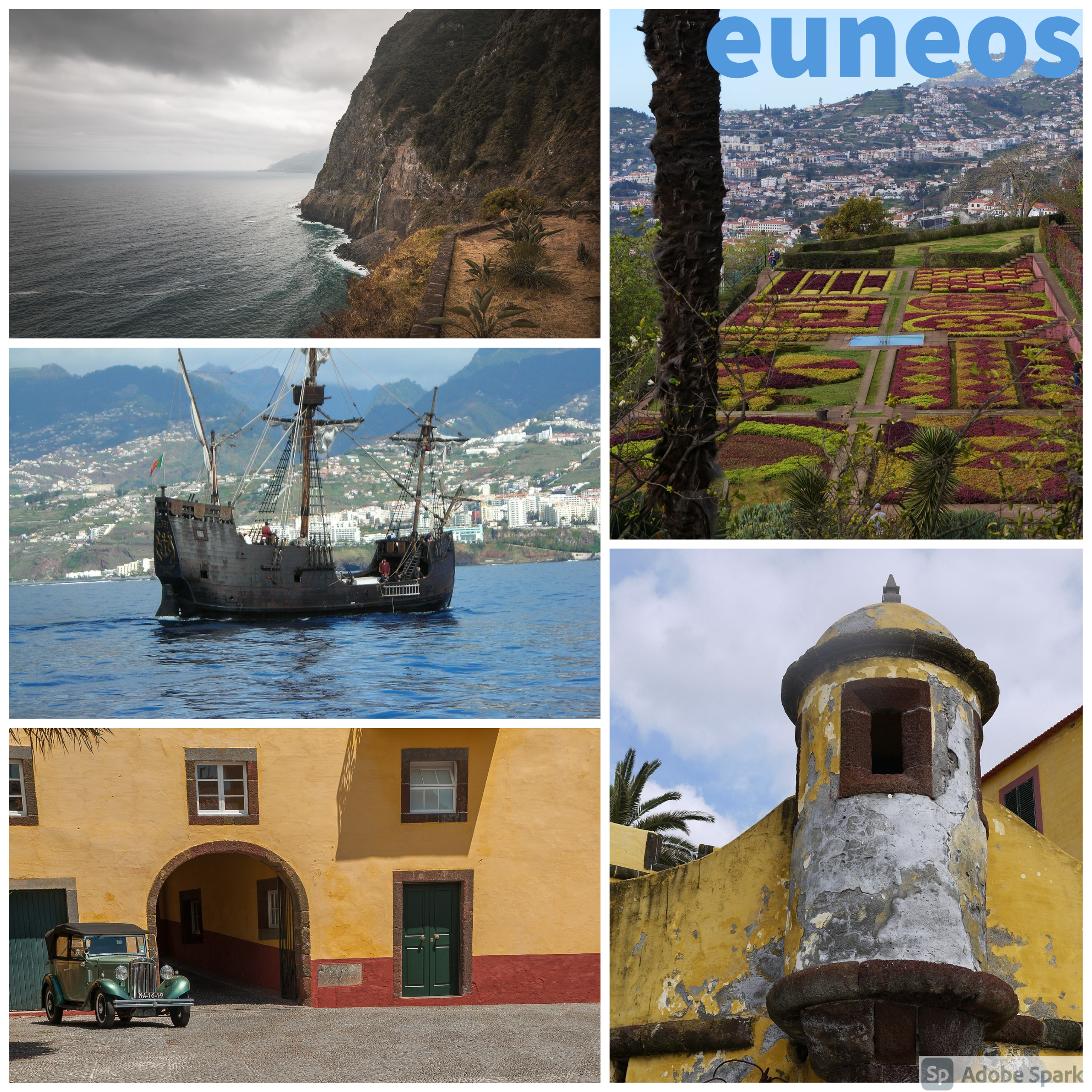 Description
"Funchal, to whom the captain gave this name, because it was founded in a beautiful forested valley, full of fennel up to the sea..." — Gaspar Frutuoso, 16th century
Funchal or the 'the fennel plantation" in translation, is the capital of Madeira, an island which is a true jewel in the middle of the Atlantic. It has great historical and cultural value, picturesque landscapes, breathtaking flora and fauna, delicious food and amazing wines that will pamper all your senses...
Course Venue
Maderia Institute of Interactive Technologies is a modern building at the Technopol grounds, located at Caminho da Penteada, 9020-105 Funchal, Portugal, situated at about 2.5 km from the Funchal city center. During the course, a visit to Basic Education and Secondary School of Dr. Ângelo Augusto da Silva is arranged as well.
Accommodation
There are many hotels and AirBnB housing options in Funchal.
Some of the hotels and apartments near the venue:
Hotel Do Centro
Funchal Apartments - City View
Connections
The distance between Funchal Christiano Ronaldo Madeira Airport and Funchal is about 20 km.
Travelling from the airport to your destination by Bus
The company responsible for bus transportation from the airport is SAM. After you leave the arrivals hall, follow the main road and keep on the right-hand side. Only a few meters away, you will find a bus stop. The lines that stop here are 20, 23, 53, 113 and 208, depending on the time of the day.
Travelling from the airport to your destination by Aero-bus
The Aero-bus is a frequent express bus service between the airport and Funchal city.
Travelling from the airport to your destination by Taxi
There are plenty of friendly taxi drivers at your disposal who will be glad to take you anywhere you want. The airport taxi rank is located outside the arrival lounge, just look for the yellow cars with blue stripes and a 'TAXI' sign on top.
Discount Rent A Car offers competitive rates for car hire in Madeira.
Personal Airport Transfer Service
You can simply book your personal transfer before leaving home. More details here...
Catering options
You have your KA1 grant budget for your accommodation including meals. From Monday to Thursday lunches and coffee breaks are offered in the M-ITI cafeteria. On Friday, a school lunch will be an option. The courses will include time for relaxing coffee breaks, tea and special moments for cultural exchange. You are welcome to share something from your country and culture.
To see...
During the course an optional bus tour to East and North coasts of the Madeira Island is arranged. While in Funchal, use this wonderful opportunity to visit its top attractions: Pico do Ariero, Monte Palace Madeira, Telefericos da Madeira, Parque de Santa Catarina, Palheiro Gardens, Santa Maria Street and much more. You can enjoy a variety of traditional dishes unique to Madeira such as: Espetada Madeirense, Filete de Espada, Lapas, Cozido Madeiense, Polvo, Sopa de Trigo, Castanhetas, Cracas etc. with typical drinks such as Poncha, Nikita, Pe de Cabra and Cane liquor with a tropical splash of exotic fruits. Bem-vindo!