Learn the latest skills
In this webinar you will get an introduction to school life in Finland! You will learn how we take care of the well-being of students by engaging them in planning and evaluating their own learning. You will learn how we use the environment around the school and also digital tools to enhance the learning experience. You will meet experienced Finnish teachers and get a sneak peek into a totally new course concentrating on the well-being, participation and active learning of students.
6th September 2023, 16:00 CET, online
Webinar programme
Examples of digital tools in student participation, 15 minutes, Karoliina
-Flip - social learning through videos
-Google Forms for everyday interaction
Examples of active learning in nature, 15 minutes, Jenni
Examples of social emotional learning in schools, 15 minutes, Eveliina
Question and comments, 15 minutes
Main organiser / trainer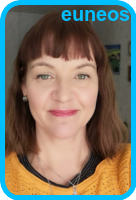 Karoliina Mutanen, M. Ed, class teacher
- experienced and innovative elementary school teacher
- worked both in Finland and abroad
- student council counsellor
keen life-long-learner
experienced early level language teacher and works at the moment as English CLIL teacher
Tutor teacher, digital learning and media education
enthusiastic about STEAM education
At the moment I am working as a participation specialist and reinforcing student participation and involvement in society. I am convinced that engaged children and youth are more motivated learners and it is easier to find their full potential. I love to use a wide range of technology during the lessons. My goal is to inspire children to find their love for learning!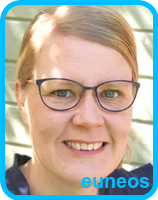 Jenni Sipola, M. Ed, Class Teacher
Teacher since 2001
Master of Education
4th grade classroom teacher
Tutor teacher (digital skills, STEAM education)
Fulbright Distinguished Awards on Teaching 2020-2021, Arizona StateUniversity 2022
Experienced teacher with a demonstrated history of working in the primary schools and as a tutor teacher. Skilled in lesson planning, E-Learning, STEAM education, projects, international cooperation, interdisciplinary teaching, outdoor activities and educational leadership. Strong education professional with a Master of Education (MEd) focused in Education from University of Joensuu. Fulbright Distinguished Awards on Teaching 2020-2021, Arizona State University.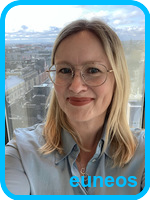 Eveliina Könönen, MA, Language Teacher
Teacher since 2003
Language teacher (Swedish and French), working in an international school since 2006
Social-emotional skills teacher
Tutor teacher in a social-emotional skills team
Project specialist (2022-2023) in a nationwide project: Operation SKY, Engaging School Community Work
Master of Arts (the degree including pedagogical studies), University of Tampere
Studies in positive pedagogy and well-being skills (Positive Education Oy), Youth Effectiveness Training (Y.E.T.) Instructor (Gordon Training International)
I am a language and social-emotional skills teacher with experience working in different educational levels (from elementary school to adult education). I have also been working as a tutor teacher (in social-emotional skills team) and as a project specialist (Engaging School Community work).