Learn the latest skills
The aim of the Biodiversity and global warming - outdoor learning practices course is to reinforce the "need of a new generation with competences to tackle the challenges of climate change and the sustainability crisis" (Climate university).
"Turn tragedy into triumph" said David Attenborough in COP26.
Global warming has become a hot topic in recent years. At the same time, there has been another crisis in complete silence, the severity and urgency of which is at least as great as that of global warming: biodiversity loss. Without a diverse nature, there is no human being - at least not a very well-being one.
Ninety per cent of biodiversity loss is caused by the way we extract and process materials, fuels, and food in a linear economy. We designed that economy. The good news is that we can also redesign it, and the circular economy provides some of the most effective tools, by tackling the root causes of biodiversity loss and getting more value from what we have.
But we also need future skills to tackle the problems and active citizens to influence decision makers. All these elements are present in this course. Working days will be most practical, there will be lot of exercises, which are all suitable to the schools.
Let's go outside and observe the biodiversity, make a climate and biodiversity camp, learn the principles of circular economy and future skills. Let's follow Attenborough's footsteps!


Upskill your organization
Target group are the school management, teachers, special education teachers and all other non-teaching experts and staff working in school education, adult education and VET.
The course covers a wide range of topics that schools need to consider and tackle when introducing circular economy in their school:
To learn about ecological challenges generally, about climate warming and biodiversity loss.
To learn about about circular economy and competences for a circular economy.
To learn about mega trends including climate change, future skills, entrepreneurship, creativity and decreasing anxiety.
To acquire skills to develop a new didactical approach by designing a sequence of learning activities with relevant teaching strategies (discussions, role play, games etc.).
To adapt learning to the needs of learners by making teaching, studying and learning processes more adequate to access, participate and accomplish.
To advance educational processes with flexible forward curriculum, based on science. More cross-curricular approach to subjects is what is needed to face ecological challenges, climate change on top.
Decreasing anxiety with positive and realistic visions of future will be emphasized, as well as self-evaluation of one's own personal skills.
To find ways to assess to what extent ecological competences have been acquired in school.
The course methodology aspires creating an output. Working individually or in groups on a concrete product to be used in your own school.
Earn a certificate
The course participants will get a Certificate of Active Attendance.
The competences acquired will be validated by the course organisers on the Europass mobility.
What makes Euneos the leading course provider in Europe?
Euneos consistently has regards to challenges and retaliates by offering multiple options for quality courses to its clients following the Quality Standards for courses under Key Action 1 as required by the European Commission.


On-site courses
The Biodiversity and global warming - outdoor learning practices on-site courses take place in Cadiz, Spain. Biodiversity and global warming - outdoor learning practices are 7 day courses that start on Sunday afternoon and end on Saturday at 13:00 o'clock.
> planned courses
> course fees


Euneos has an international team of trainers who are the most experienced in the field of their expertise. Meet Euneos' trainers for the Biodiversity and global warming - outdoor learning practices:
Main organiser / trainer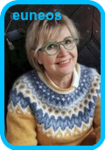 Tuovi Ronkainen
Former principal of Akaa Secondary School

Student in University of Turku (futures studies), future coach

Biology and geography teacher

Project Ambassador of ESHA (European School Heads Association)

Coordinator of Comenius and Erasmus+ projects in many schools

Former network coordinator of Baltic sea Project (National Board of Education)
She has been working on many ecological projects both at the national and international levels. Her special area is future education: how to get a positive approach to the future and how to get the skills to solve wicked problems like climate change.





Euneos choice of venues is based on two essentials: delivering professionalism and assuring personal well-being in order to warrant enjoyable course experience.
Cadiz, Spain


Valdelagrana is a residential and holiday area in the city of Puerto de Santa María, very close to Cadiz and Jerez de la Frontera. Hotels are located in a wonderful gold sand long beach, and the area has a lot of shops restaurants and bars, an it is very well communicated by train, or bus with Puerto de Santa María, Jerez de la Frontera and Cadiz (also by boat). The weather in October has an average temperature 19,1º C (day time high average 23 º C). The area of Valdelagrana has a natural park called "Los Toruños", very nice to visit in the afternoon.
Valdelagrana, El Puerto de Santa María, and Cadiz are very old and wonderful cities to visit. This area is close to Jerez de la Frontera and the best scenario for sherry wine and brandy production. Also, you will find a great variety of local food call "tapas", so that going out in the evening become on a special trip for the senses. There are different type of activities that we will organise depending on demand: bicycle tour to the natural park "Los Toruños", visit of the city of Cadiz in the afternoon, visit to a wine cellar and more.