Meet Euneos' driving force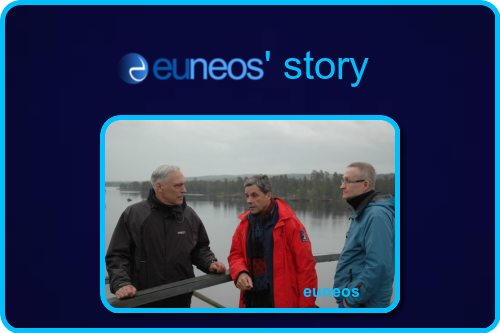 The founders of Euneos from left to right: Ilpo Halonen, Ludo Mateusen, Pentti Pirhonen
Euneos' success story stems from the Comenius 3 network Comp@ct, back in 2005, led by Pentti Pirhonen. Pentti Pirhonen and Ilpo Halonen from Finland and Ludo Mateusen, Belgian living in The Netherlands, consolidated their competences and expertise and established a spin-off by the name of Euneos. It did not take long to kindle the crave for excellence in professional development of European and global educational institutions by tailoring high-quality courses adjusted to the contemporaneous needs and trends. Parallelly, throughout the years, Euneos assembled a noteworthy international team of highly competent trainers, most experienced in the field of their expertise. They are Euneos' biggest asset!
Core Team

Ilpo Halonen
Chair of board of course provider Euneos, Finland

School Counselor and a Language teacher (retired)

Trainer and consultant of educational ICT

Author of lesson books and online exercises.
Heidi Veikkolainen
Course administration and billing
Spasia Neshkoska Tsutsuleska
Project management
Course administration
Customer service
Course trainer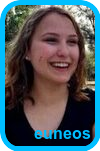 Jenni Sippala
Thomas De Bluts
Coding and robotics
Web developer


Trainers

Mart Laanpere, PhD
Professor at Tallinn University, Estonia

Head of the R&D Centre for Educational Technology in Tallinn University

Former mathematics and physics teacher and school principal

Member of board of course provider Euneos, Finland
After working as a mathematics & physics teacher and school principal, he has been involved in teacher education and educational technology research for last 20 years. Mart has been contributing to international research projects focusing on the use of mobile technology and social software in teaching and learning. He is coordinating the training of school teams in the project "Digital Turn towards 1:1 Computing" funded by Samsung (www.samsungdigipoore.ee); and expert in school digital innovation and change.

Petri Ilmonen
piTRY Education & TRYcamps Language School Founder & Director
Master's Degree, ESL-certificate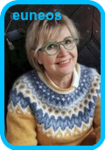 Tuovi Ronkainen
Former principal of Akaa Secondary School

Student in University of Turku (futures studies), future coach

Biology and geography teacher

Project Ambassador of ESHA (European School Heads Association)

Coordinator of Comenius and Erasmus+ projects in many schools

Former network coordinator of Baltic sea Project (National Board of Education)
She has been working on many ecological projects both at the national and international levels. Her special area is future education: how to get a positive approach to the future and how to get the skills to solve wicked problems like climate change.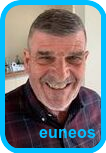 Jan Hormann
Former international coordinator at Jac.P.Thijsse College (Netherlands)
International coordinator and member of the international jury of Eumind
Projects initiator and coordinator of Comenius and Erasmus+ projects at his school
eTwinning ambassador
National eTwinning prize winner 2014
Freelance internationalization advisor
Frans Schmitz
Former principal of Udens College (Uden – The Netherlands), a school very active in a wide range of international activities
Former president of the International Committee of the Association of school leaders for secondary education in The Netherlands
Former member of the General Board of ESHA (European School Heads Association)
Former advisor to Nuffic (National Agency in The Netherlands) to support schools in setting up a solid school policy on internationalization now cold Global Citizen Network
Spasia Neshkoska Tsutsuleska
International project coordinator
Former external expert evaluator for Erasmus+ projects
Former eTwinning ambassador
Member of the international jury of Eumind projects
Former principal of a vocational school in North Macedonia
Master studies in Education and Globalization, Oulu University, Finland

Peter Rafferty
Primary teacher in Green Park Primary, Liverpool (UK).
Presenter and trainer in UK and Europe


His school was at the forefront of the UK educational blogging revolution and has influenced, guided and led the way in which schools have used blogging as a platform to engage locally, nationally and internationally.

Tuula Asikainen
Received a Presidential award in Finland for her work on the internationalisation of education
experience in launching and teaching in CLIL programmes with English as the CLIL language
taught in primary, secondary, upper secondary and vocational education, and has also worked as a school principal
teacher trainer in and organiser of CLIL courses, programmes and seminars for over 20 years
coordinated and taught dozens of CLIL teacher professional development courses across Europe
involved in a number of national and international CLIL projects, including the CLIL Cascade Network (CCN). CCN involved 21 partner institutions from 14 countries. The network was dedicated to encouraging the use of CLIL in teaching and learning at all levels of education. The project was financed by the European Union from 2007 to 2010
2004-2012 Tuula worked as an external evaluator for the European Commission
2012–2014, Tuula was based in the United Arab Emirates working for the Abu Dhabi Education Council (2012–2014). Her work there included facilitation of academic reading and writing
development for teacher professional development and MA programmes
Peeter Mehisto
Award winning author and teacher educator with over 20 years' experience in delivering courses on bilingual education and CLIL. He has also worked extensively on CLIL programme developmen
Hands-on experience teaching at the primary, secondary and university levels
Lead or sole author of: CLIL Essentials for Secondary School Teachers (Cambridge University Press); Uncovering CLIL: Content and Language Integrated Learning in Bilingual and Multilingual; Education (Macmillan); Excellence in Bilingual Education: Guidance for School Principals (Cambridge University Press); Building Bilingual Education Systems: Forces, Mechanisms and Counterweights (Cambridge University Press)
Currently co-authoring a book on how Estonia has surpassed Finland in Science and Maths results as measured by PISA.
Worked primarily in Europe and Asia with a wide variety of stakeholders to support the development and management of CLIL programmes, at the primary, secondary and university levels
extensive experience developing and delivering professional development for teachers, and other CLIL stakeholders in countries as diverse as Brazil, Finland, Germany, Ireland, Italy, Kazakhstan, Mexico, Portugal, Spain, South Korea and Vietnam. This has included one-on-one mentoring in CLIL classrooms

Ms. Westling
Educational psychologist and expert in the field with both grass root teaching experience from school and teacher education as well as research from these environments
She has a broad and holistic view of education and a deep understanding of human mind and learning. She has graduated from and later taught new students in an innovative program of educational psychology at the University of Helsinki. Her teaching has included lecturing, supervising pre-service-teachers' practice, and facilitating group processes and process-oriented group studies. In her research she studies the quality of regulation of students' learning and activity, at school and at teacher education. She has worked as an expert in educational program design at an academic level as well as in the world of international organizations.
Mrs. Tup Bertley
Native ESL-Teacher, Head Teacher
Master's Degree, TEFL & TOEFL –certificates
Jussi Koivisto
Head of Pedagogy at Code School Finland
Teaching concepts and pedagogy of programming, robotics and AI.
Dr Martin Sillaots
associate professor of serious games, Tallinn University, Estonia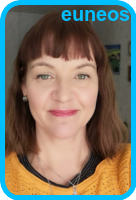 Karoliina Mutanen, M. Ed, class teacher
- experienced and innovative elementary school teacher
- worked both in Finland and abroad
- student council counsellor
keen life-long-learner
experienced early level language teacher and works at the moment as English CLIL teacher
Tutor teacher, digital learning and media education
enthusiastic about STEAM education
At the moment I am working as a participation specialist and reinforcing student participation and involvement in society. I am convinced that engaged children and youth are more motivated learners and it is easier to find their full potential. I love to use a wide range of technology during the lessons. My goal is to inspire children to find their love for learning!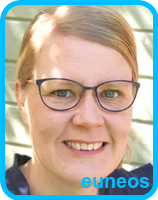 Jenni Sipola, M. Ed, Class Teacher
Teacher since 2001
Master of Education
4th grade classroom teacher
Tutor teacher (digital skills, STEAM education)
Fulbright Distinguished Awards on Teaching 2020-2021, Arizona StateUniversity 2022
Experienced teacher with a demonstrated history of working in the primary schools and as a tutor teacher. Skilled in lesson planning, E-Learning, STEAM education, projects, international cooperation, interdisciplinary teaching, outdoor activities and educational leadership. Strong education professional with a Master of Education (MEd) focused in Education from University of Joensuu. Fulbright Distinguished Awards on Teaching 2020-2021, Arizona State University.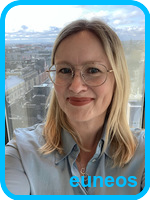 Eveliina Könönen, MA, Language Teacher
Teacher since 2003
Language teacher (Swedish and French), working in an international school since 2006
Social-emotional skills teacher
Tutor teacher in a social-emotional skills team
Project specialist (2022-2023) in a nationwide project: Operation SKY, Engaging School Community Work
Master of Arts (the degree including pedagogical studies), University of Tampere
Studies in positive pedagogy and well-being skills (Positive Education Oy), Youth Effectiveness Training (Y.E.T.) Instructor (Gordon Training International)
I am a language and social-emotional skills teacher with experience working in different educational levels (from elementary school to adult education). I have also been working as a tutor teacher (in social-emotional skills team) and as a project specialist (Engaging School Community work).