Course Venues


Euneos choice of venues is based on two essentials: delivering professionalism and assuring personal well-being in order to warrant enjoyable course experience.


Thessaloniki
, Greece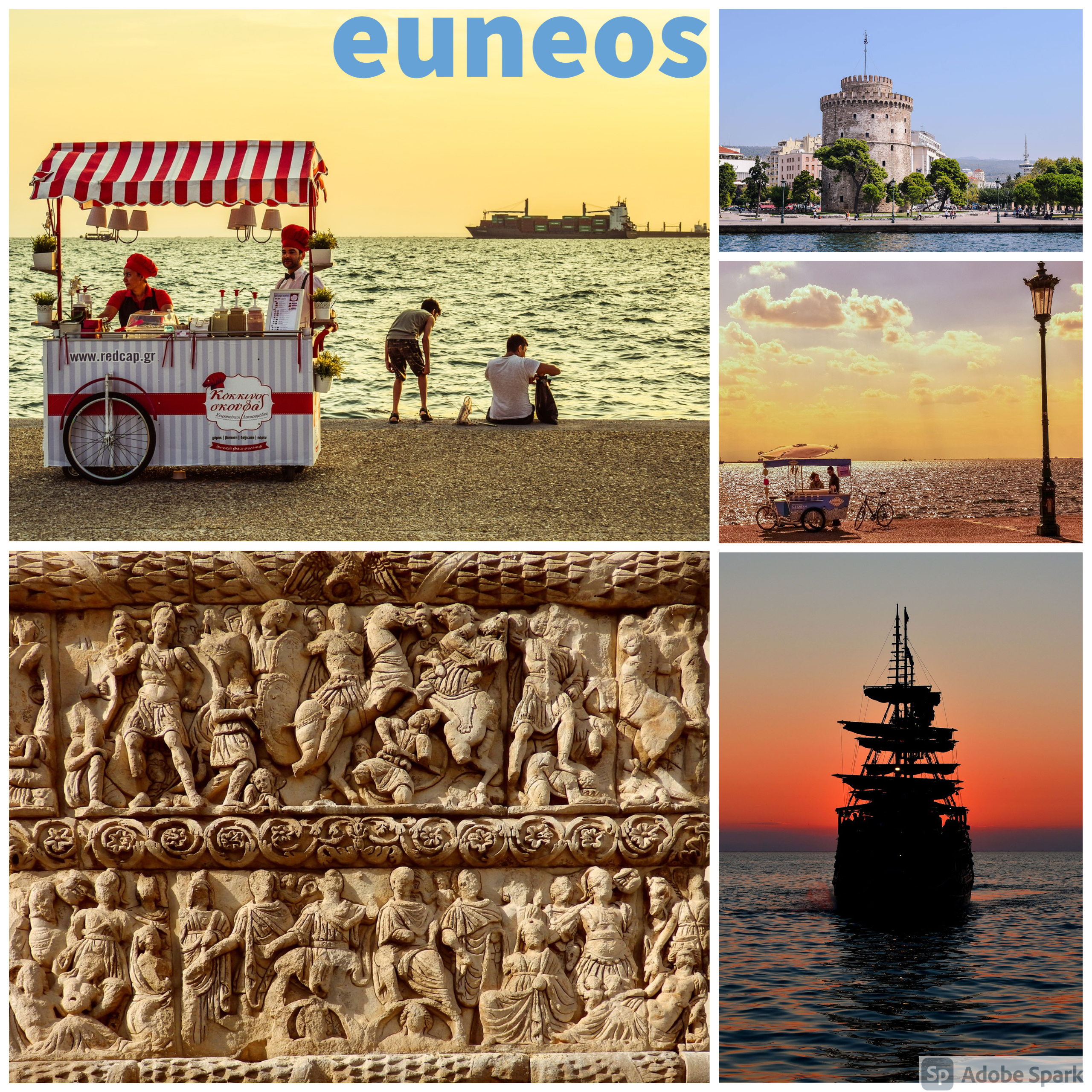 Description
A city easy to love — Thessaloniki is home to fine food, rich history, stunning coastlines, and so much more. Vibrant and full of things to do, this Greek city houses Byzantine landmarks scattered through its ancient, yet modern terrain. Eat your way through the city by sampling traditional dishes from the Byzantine or board a beautiful yacht and see the city from its stunning coastline. Whatever you decide to do, it will definitely not leave you indifferent to its beauty...
Course Venue
The course will take place at the EduAct Training Center, located at Tsimiski Street 136, 54621, Thessaloniki, Greece. The course venue is close to the White Tower at the city center, at the very heart of beautiful Thessaloniki, packed with hotels, cafes and restaurants.
Accommodation
You can make booking directly to the hotel or through booking sites like booking.com, TripAdvisor, Expedia, Trivago etc. Booking sites offer search for hotels, apartments and bed and breakfast.
Some of the hotels within a walking distance from the venue:
Connections
Nearest airport is Thessaloniki International Airport Makedonia. To drive to Thessaloniki city center takes about 30 minutes, depending on the traffic.
24/7 metered taxi service is available outside the "Makedonia" Airport Terminal building. There is a surcharge for trips starting from midnight to 05.00 a.m. You may be charged extra, if you carry many pieces of luggage.
Transit bus service is provided between the Airport and the city of Thessaloniki, with connections to the Central Railway Station and the "Makedonia" Regional Coach Terminal (KTEL). Bus service runs every 30 minutes and the journey to the city center takes about 40 - 50 minutes.
Non-stop service to and from the city centre:
Bus Route Nr. X1 "KTEL – Airport "
Bus Route Nr. N1 "KTEL – Airport " (Night Service)
To and from Chalkidiki Coach Terminal (KTEL), Thessaloniki City Centre and Thessaloniki Eastbound Destinations (via "IKEA" Transfer Point)
Bus Route Nr. 45 "Makedonia Coach Terminal – Chalkidiki Coach Terminal (KTEL)"
Bus Route Nr. X1 "KTEL – Airport "
Bus Route Nr. N1 "KTEL – Airport " (Night Service)
Thessaloniki Eastbound Service
Bus Route Nr. 79 "ΙΚΕΑ – Airport"
Tickets can be purchased by vending machines on board the service. On-board vending machines accept exact change only.
The Organization of Urban Transportation of Thessaloniki (OASTH) is one of the largest transport organisations in Greece and offers multiple bus routes.
Catering options
You have your KA1 grant budget for your accommodation including meals. The course venue is at the very heart of Thessaloniki which provides number of various choices for lunch and dinner to satisfy everyone's taste. The courses will include time for relaxing coffee breaks, tea and special moments for cultural exchange. You are welcome to share something from your country and culture.
To see...
The course takes place in the beautiful city of Thessaloniki on the coast of the Aegean Sea. Besides the picturesque sea sights, some of the famous sights of Thessaloniki include the Roman Rotunda mausoleum that was converted into Saint George's Church, The White Tower: Relic of the Byzantine-Era Ramparts, Church of Saint Demetrius, Ano Poli, Byzantine Walls and much more. If you enjoy hiking and nature, make it a day with one day trip to Mount Olympus. Yet, on the top of it all, we warmly recommend a visit to the sacred Meteora Monasteries built over mesmerizing 300 meters high rock formations which were proclaimed a UNESCO World Heritage Site.
Once in Thessaloniki, besides the olives and ouzo as starters, some of the delicacies everyone should try include sesame bagel - koulouri Thessalonikis, the world famous spanakopita, souvlaki or pita gyro sandwich and for a dessert, a good choice is a piece of baklava, a chocolate covered tsoureki or a bougatsa - custard cream filled croissant pastry. Καλώς ορίσατε!